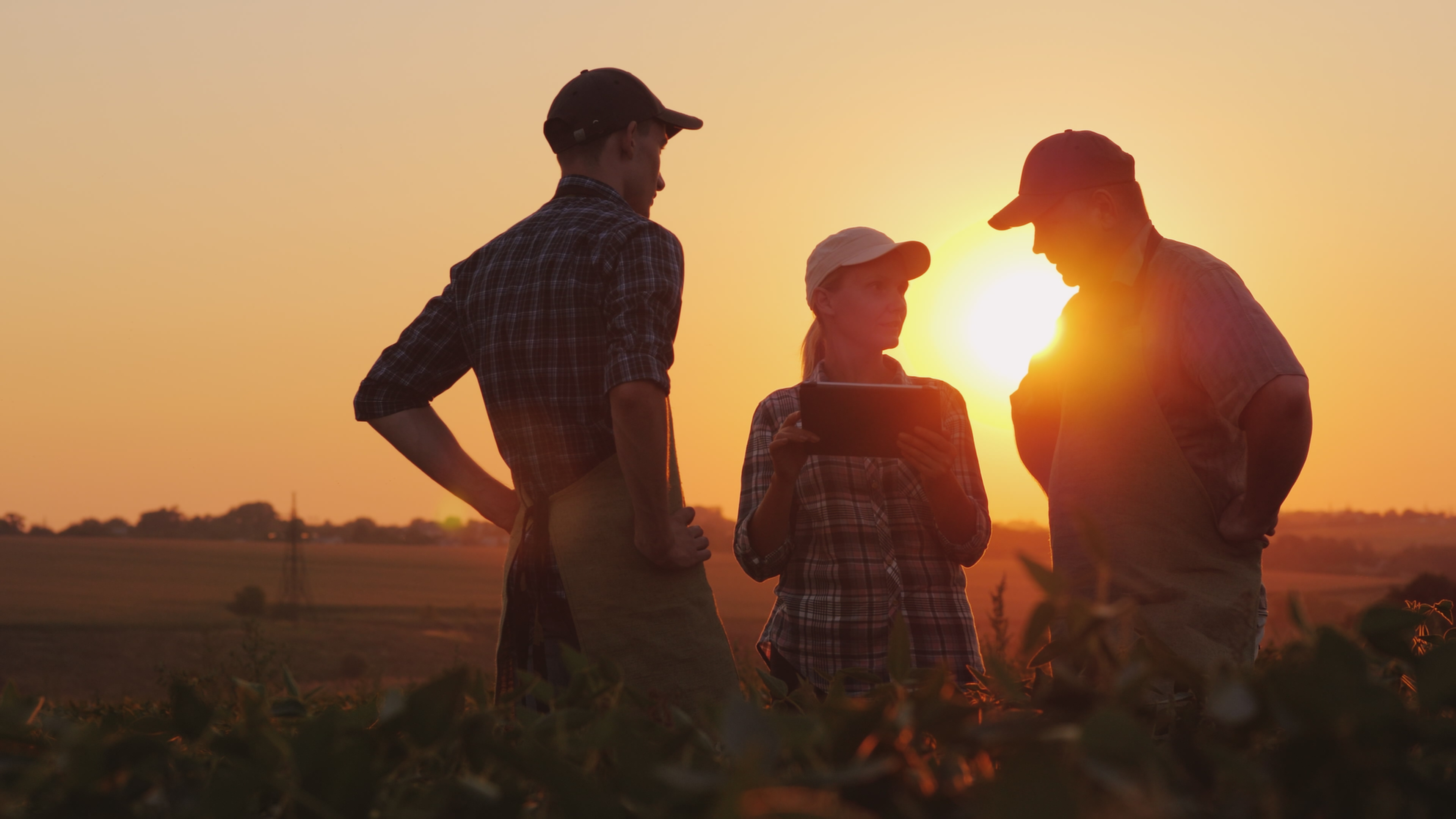 "Trouw Nutrition ne vend pas seulement des composants d'aliments pour animaux, mais aussi des produits et des services nutritionnels basés sur la recherche." - Nienke de Groot, strategic marketing manager
Putten

,

Netherlands

Temps plein
Are you a commercial leader who can inspire and motivate a team of ruminant sales and technical specialists to deliver exceptional value to our B2B partners and ultimately the farmers? Does it excite you to help shape the future of agriculture by collaborating internationally and cross-functionally to provide our customers with the most sustainable nutritional solutions? Then Nutreco has the perfect role as Ruminant Business Director for you!
As a ruminant business director, you are responsible to formulate and deliver the sales strategy for Nutreco's broad portfolio of products, (digital) services and continuous innovations. Your primary focus with the team will be on attracting and retaining B2B customers for the long term. In partnership with your team of account managers, technical experts, and value-to-farm specialists, you'll oversee the markets in the Netherlands, Belgium, France, and all Scandinavian countries. This entails being the driving force behind our commercial endeavors – from new opportunities and sealing deals, to nurturing relationships with a group of key accounts. Your role will be pivotal in propelling revenue growth and securing lasting customer loyalty.
You ensure that your team is fully equipped and able to sell value added-solutions, addressing the needs of both our business partners as well as the farmers. As a senior member of the European Ruminant Community, you'll also work closely together with your peers across Europe to formulate European strategies and exchange best practices. In this role you will report to the General Manager of our Operating Company (OpCo). 
What are your key accountabilities? 
People leadership:
-Organize, manage, develop and staff the department in line with corporate guidelines, in order to be equipped for current and future business challenges and contribute to the optimization of business results. Coach his/her team on a weekly basis to achieve team and individual targets.
-Cultivate a customer-centric mindset within the sales team, emphasizing the importance of understanding customer needs and tailoring solutions to meet those needs effectively.
Strategy:
-Formulate, together with the Marketing Manager and ECA Ruminant Community, the commercial strategy, consistent with the business strategy of the OpCo, which results in short and (mid) long term plans for the Commercial Department and the framework for the key areas of the department.

Key account management: 
-Develop and execute a comprehensive added value sales strategy that aligns with the company's goals and values.
-Ensure the development and execution of professional account management, and maintain personal relationships with key accounts, within the guidelines of the annual plans, resulting in optimization of customer/consumer relations and business opportunities, and a positive image of the OpCo in the market. 
-Constantly analyse market trends, customer feedback, and competitive landscape to refine the added value sales approach and stay ahead of industry shifts.

What we offer 
As Nutreco our mission is 'feeding the future'. In a world with limited natural resources, our ambition is to meet the rising food needs of a growing world population in a sustainable manner. Working for Nutreco means an impactful role in an international, dynamic environment with complex and diverse topics. We offer you the opportunity to grow professionally, within Nutreco and the SHV group. Nutreco belongs to the SHV Family with more than 60.000 employees.

What else is in it for you? 
•    We will offer you a fulltime hybrid position, 40 hours per week; 
•    Competitive remuneration package with a good pension scheme; 
•    You will get 30 vacation days, with the possibility to sell or purchase a limited amount of days; 
•    You will have the opportunity to grow within Nutreco and SHV Group; 
•    Flexible work environment with option to work from home several days per week.   

What we ask  
Succeeding in this role necessitates strong leadership, communication, and negotiation skills. Your driver for success is a resilient "can-do" mentality, driving you to conquer challenges. Collaborating across departments, you'll ensure top-notch customer service. Your willingness to travel reflects your commitment to nurturing client bonds and staying attuned to the dynamic landscape. In short, while your skills are vital, your determined mindset sets you apart.
What you bring 
•    Bachelor's or Master's degree combined with relevant sales trainings;
•    5 years of managing a sales team; 
•    Strong knowledge of the sustainable animal production in EU;  
•    Team player with strong negotiation, presentation, contractual, and legal skills;
•    Adept at persuasive selling, sales processes, and tools;
•    In-depth understanding of business environments and sales financials;  
•    Experience with Customer Relationship Management (CRM) software.
Extra information / Apply direct 
Our factory in Putten is classified as a Seveso company. This means we work with dangerous substances and adhere to strict safety requirements to minimize risks.
Within our company, the well-being of our employees, the health of the environment and the safety of our surroundings are key. We believe it is important to be open and transparent from the first moment of contact about the risks associated with our activities and the safety requirements we apply.
We continuously invest in improving our processes and training our employees to ensure that we conduct our operations in a safe and responsible manner. We are also in regular contact with local authorities and other stakeholders to ensure that we comply with all regulations and guidelines.
Are you the candidate we are looking for? We would like to hear from you! You can express your interest in this role by applying online and we will contact you as soon as possible. For more information regarding this vacancy, you can contact Jeffrey Duyzer (Team Lead Recruitment) at + 31 (0) 651419317. In case you apply, we would like to thank you for sharing your ambition with us! 

For all agencies 
Please be aware that acquisition based on our vacancies is not appreciated. 
À propos de nous
Depuis 90 ans, Trouw Nutrition se consacre à l'innovation et a acquis une grande expérience dans le développement de méthodes plus intelligentes et plus durables d'élevage d'animaux de ferme et de compagnie en bonne santé. Notre équipe de 8 300 collaborateurs passionnés, répartis dans 32 pays, cherche sans relâche des solutions aux défis auxquels fait face la chaîne « feed-to-food » (de l'alimentation animale à l'alimentation humaine), afin d'aider nos clients à assurer l'alimentation du futur. Grâce à notre vaste portefeuille complet de spécialités d'aliments pour animaux, d'additifs alimentaires, de prémélanges et de modèles et services nutritionnels, ainsi que notre expertise sans cesse croissante en matière d'alimentation animale, d'élevage et de santé, nous proposons des possibilités illimitées de créer des solutions intégrées personnalisées, adaptées à la situation locale de chaque client.
Trouw Nutrition fait partie de Nutreco, leader mondial de la nutrition animale et de l'alimentation aquacole, qui fait partie de la famille d'entreprises SHV, regroupant plus de 50 000 personnes dans le monde.
Trouw Nutrition fait partie de Nutreco, leader mondial de la nutrition animale et des aliments aquacoles, qui à son tour fait partie de la famille d'entreprises SHV, unissant plus de 50 000 personnes à travers le monde. Trouwnutrition.com.
Aucun poste ne vous convient ?
Consultez ces emplois similaires ou inscrivez-vous à notre alerte emploi.
Mozzecane, Veneto
Temps plein

Zhuhai, Guangdong
Temps plein

Zhuhai, Guangdong
Temps plein
Inscrivez-vous à notre alerte emploi
Nous vous tiendrons au courant de nos opportunités intéressantes.
Découvrez le monde de Nutreco
Découvrez comment les collaborateurs de notre entreprise contribuent à assurer l'alimentation du futur.
Découvrez le monde de Nutreco
Découvrez comment les collaborateurs de notre entreprise contribuent à assurer l'alimentation du futur.